Chicken Enchilada Soup
with Fresh Cilantro & Homemade Tortilla Crisps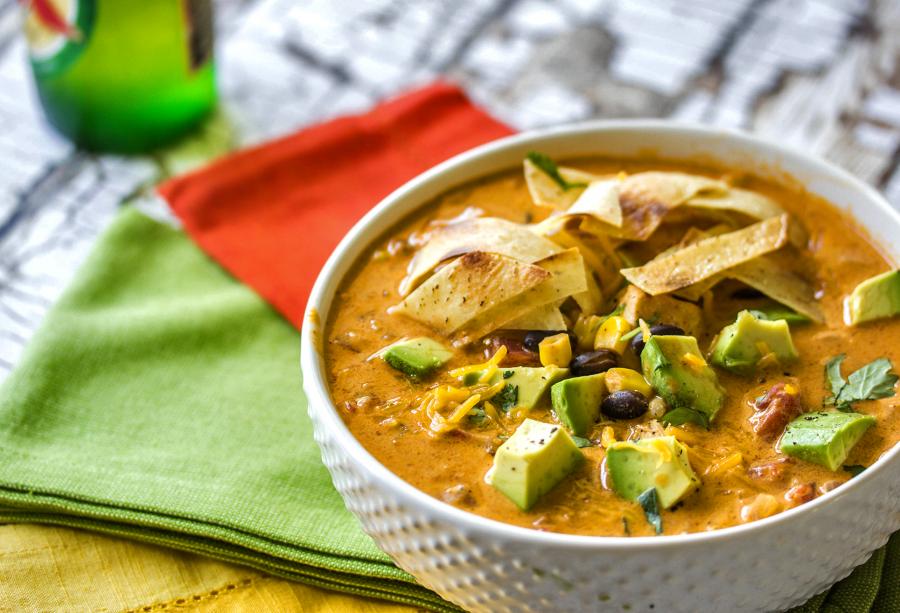 Serves : 2
Calories : 537
Ingredients
7 oz. Chicken Breast
1 Avocado
1 T. Cilantro
1 C. Diced Yellow Onion
1 C. Chicken Broth
½ C. Diced Tomatoes with Chilies
¼ C. Shredded Cheddar Cheese
2 Small Corn Tortillas
½ C. Black Beans
½ C. Sweet Corn Kernels
Enchilada Cream Sauce:
3 oz. Cream Cheese
0.6 C. Enchilada Sauce
1/8 t. Ground Cumin

---
PrepareYour Ingredients
Wash and dry your fresh produce.
Cut tortillas into ½
Serves : 2
Calories : 537
Ingredients
7 oz. Chicken Breast
1 Avocado
1 T. Cilantro
1 C. Diced Yellow Onion
1 C. Chicken Broth
½ C. Diced Tomatoes with Chilies
¼ C. Shredded Cheddar Cheese
2 Small Corn Tortillas
½ C. Black Beans
½ C. Sweet Corn Kernels
Enchilada Cream Sauce:
3 oz. Cream Cheese
0.6 C. Enchilada Sauce
1/8 t. Ground Cumin

---
Shrimp
Pat dry and season with salt and pepper to taste. Heat 1/2 Tbsp. olive oil in a medium pan over medium-high heat. Cook 1-2 minutes per side or until pink and cooked through. Add to the soup before serving.

Pork Chop
Pat dry, cut into bite sized pieces, and season to taste. Cook as instructed reducing cook time to 4-5 minutes.

Vegan Chicken
Preheat oven to bake at 450°F. Place Breast on an ungreased baking pan. Bake approximately 9 minutes. Flip and bake an additional 7-8 minutes until heated through.

Jackfruit
Drain, rinse, and break apart into small pieces. Cook as instructed 4-5 minutes.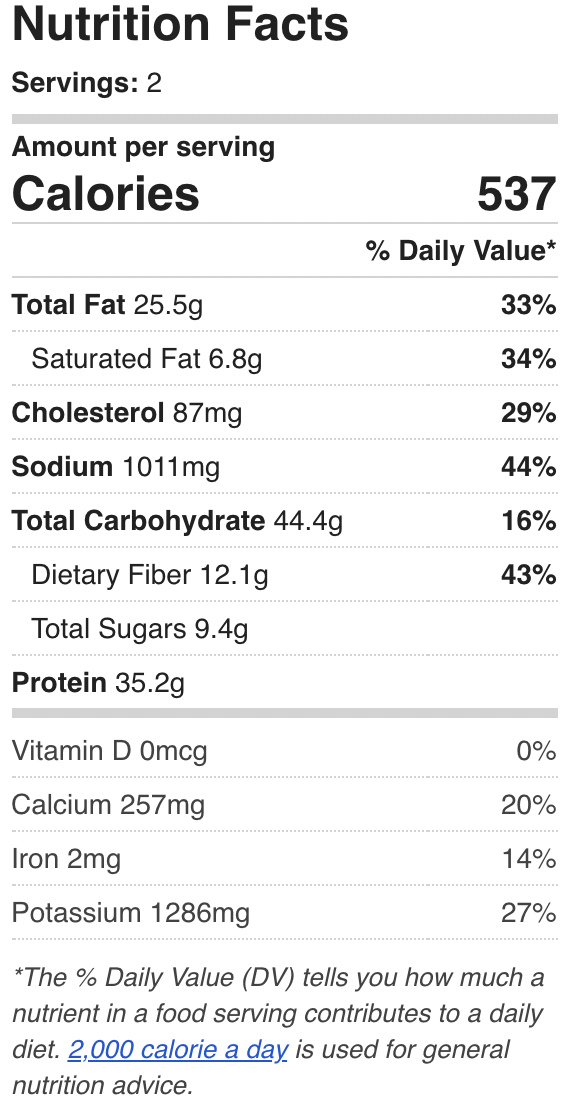 Use the sharp point at the base of your knife blade to stab and remove the avocado seed.