A University of Michigan study shows that shopping at grocery stores generates 33% more greenhouse gases than meal kit delivery-with packaging and delivery included.

The Carbon footprint of Chef Ami is up to 18% lower than other meal kits, and almost 50% lower than meals made from store-bought groceries. We accomplish this through our reusable packaging, local sourcing of ingredients, and local hand delivery which reduce greenhouse gas emissions
When you order meals from Chef Ami
Less food goes bad in your fridge because ingredients come perfectly portioned.
Less food gets tossed than at grocery stores because we know exactly how much to order each week.
Less driving happens because delivery routes only go to your house instead of you driving to the store and back.
All this means far less greenhouse gases emitted.
Discover how to recycle, reuse, and compost our current delivery materials below: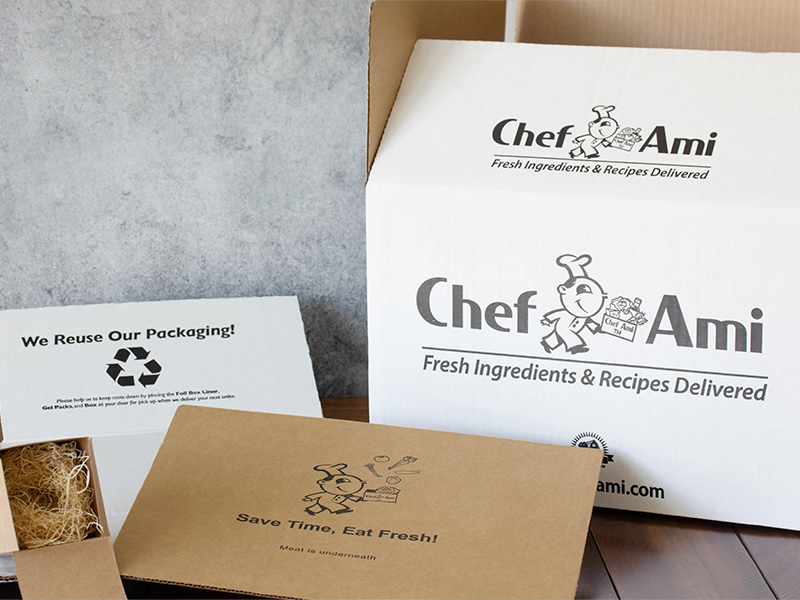 The Box
Be nice to your box and we can reuse it for multiple deliveries! Place your clean and undamaged Chef Ami box, Cardboard Insert, and Egg Box outside your doorstep on delivery day and we will pick them up, clean them out, and be able to use them again!
*Reusability Cycles = 2 - 4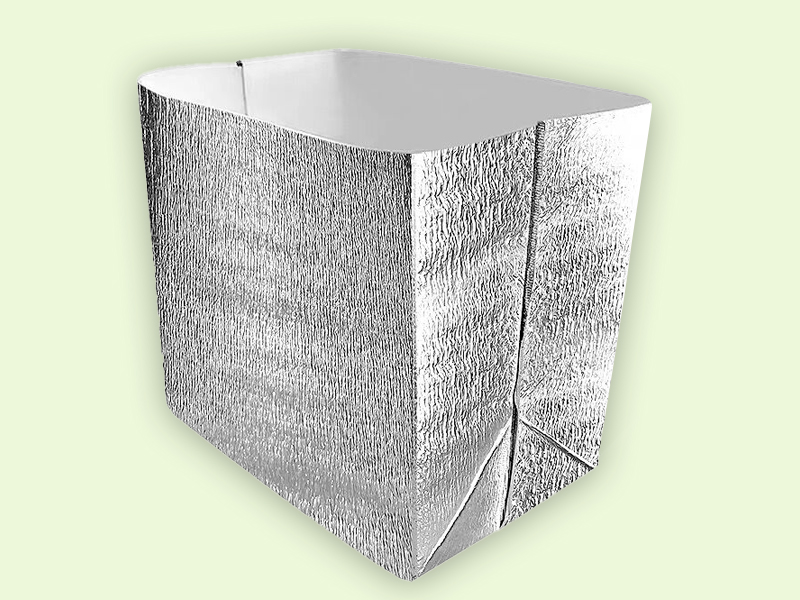 The Foil Liner
Our foil and foam box liners have been tested and proven to keep your food cold and fresh for up to 12 hours. These liners are built for performance and durability making them 100% reusable. Help us keep them in tip top shape by folding them shut after you remove your food. Place the foil liner inside your box and place it by the door on delivery day. We will pick it up, sanitize it, and put it back in rotation.
*Reusability Cycles = 10+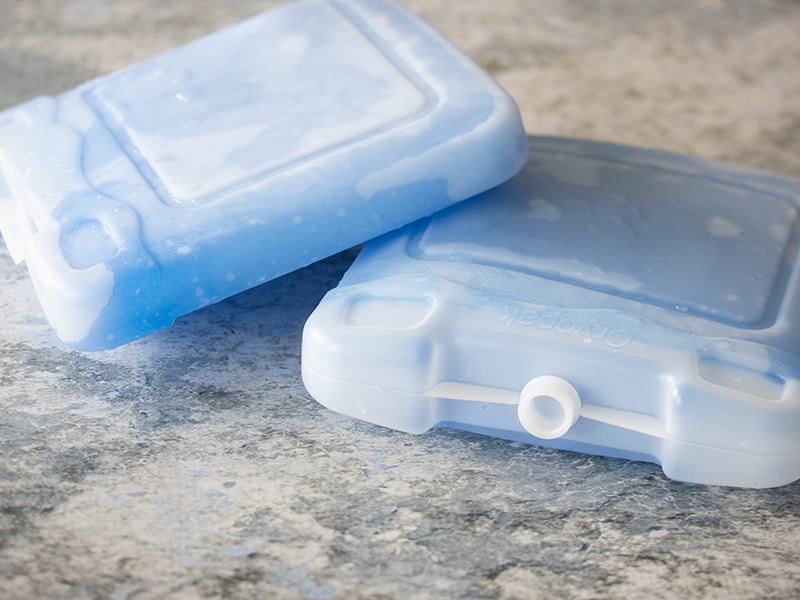 Freezer Packs
Our gel packs contain 40 oz. of premium water-based, non-toxic, Perma-Gel. They are made of durable, HDPE plastic making them easy to clean, and highly reusable. Toss these back in your box on delivery day and we'll pick them up, clean, sanitize, and put them back in the freezer.
*Reusability Cycles = 25+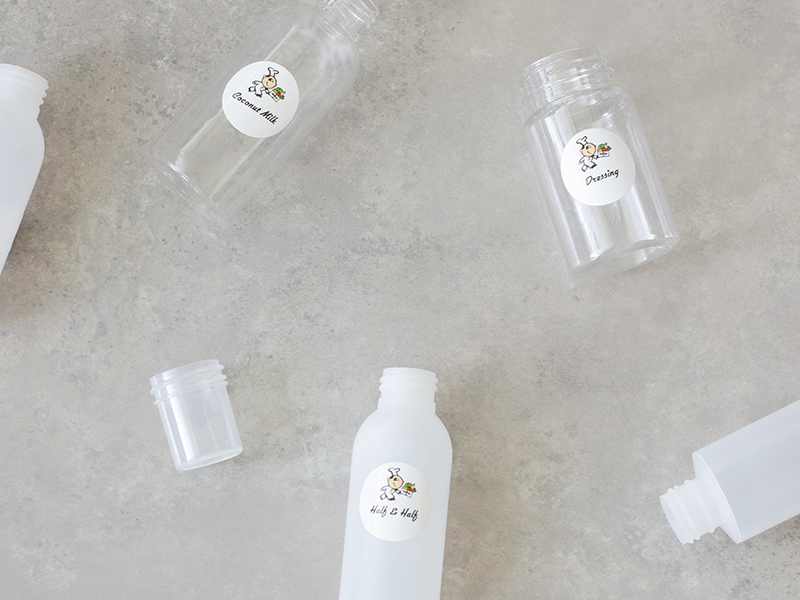 Ridgid Plastics
Our plastic bottles and jars with pourable spouts can be placed in the blue bin for curbside recycling. This includes our chicken broth boxes. Please be sure to remove all caps and lids as they cannot be recycled.
*Pro tip: Repurpose these containers for travel by using them to store shampoo, lotion, pills, or earrings.
Plastic Bags
Flexible plastic packaging can be recycled at Store Drop-Off locations such as Publix and Target. Take your Meal Bags, Resealable Bags, Produce Bags, and Deli Containers to be recycled at your neighborhood location.
Find your nearest location here: https://how2recycle.info/sdo